Microsoft 365 by Sentryon
Reimagine Business Productivity with Microsoft 365
Enterprises are always seeking to maximize their return on investment while having more time to focus on core operations. With a technological empowered world and business communication done through email, you need a service that manages this for you most efficiently.
Microsoft 365 by Sentryon – Microsoft 365 helps customers achieve the following: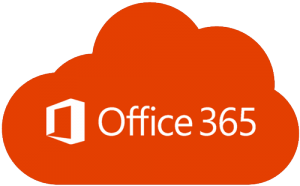 Bolster business agility
Enhance access to information
Increase collaborative culture
Support a mobile workforce
Microsoft 365 by Sentryon brings together our most trusted productivity solutions — Microsoft Exchange Email, Microsoft SharePoint® Online, Microsoft Teams, and Microsoft OneDrive for Business — with Microsoft Office 2019 across platforms and devices.
5 reasons why you should switch to Microsoft 365 by Sentryon:
The consistent Office experience across PC, browsers and devices allows organizations the simplicity and flexibility of the cloud while improving the functionality that users expect and need
Users receive email and instant messaging capabilities to help communicate effectively with their co-workers, customers, and partners. They can easily collaborate on projects using online meetings and web conferencing while minimizing travel and meeting costs
The familiarity of Office tools can also reduce training costs for on-boarding to a cloud service
The power of cloud-based services is that they are always up-to-date and offer an experience that gradually improves over time. Microsoft customers will receive advance notice of significant changes to Microsoft 365 so they can plan effectively
With Microsoft 365 by Sentryon, customer data is protected and not accessed for advertising purposes or similar commercial purposes. Customers remain the sole owner of their data
We can assist you every step of the way — from initial setup, to migration of existing mailbox data from other email platforms (e.g. Exchange, Lotus Notes, Google, or plain old PST files), to configuration of Outlook for your end-users, and finally with world-class support and consulting expertise.
We want your productivity to stay the core focus in your business while allowing you to enjoy the latest in Office technology. Let us show you how the cohesive set of Microsoft 365 by Sentryon social, collaboration, and communications technologies will enable your company to work like a network.
Order Microsoft 365 by Sentryon today and transform your business productivity