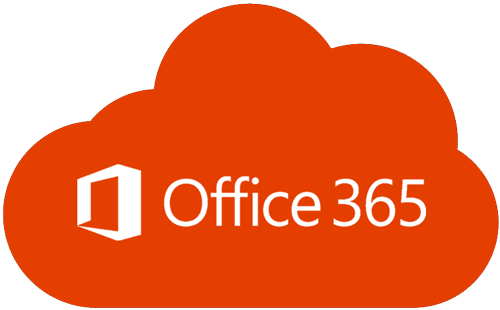 Attention Business Owners in Vaughan, Brampton and Bolton:
Looking to move to Office 365 but worried about downtime, lost data and other problems?
If so, give us a call and we can explain how our proprietary migration approach can get you onto Office 365 with virtually zero downtime.
As a Microsoft Partner and Cloud Service Provider (CSP), we are experienced in getting the most from Office 365, including performing virtually-seamless migrations to the platform from other providers. We do this using a proprietary in-house process that was developed over many years, and this means you will have minimal email downtime for your staff and no loss of data throughout the entire process.
Benefits of Office 365 for Small Business:
Stay up and running, no matter what happens &emdash; if your in-house email system crashes or there's a disaster like a fire or flood, your business is going to be without email for awhile. By leveraging Office 365 on the Microsoft Cloud, all your critical business documents and applications, such as email, will continue working no matter what happens.
Data Security & Control &emdash; data security in the Microsoft cloud is no longer an issue. Office 365 has built-in security and continuous compliance so you can focus your attention on more important things, while still knowing where your data is and who has access to it. If a mobile device is lost or stolen, you can remotely wipe all company data from it with a couple of clicks.
Work Anywhere, Anytime &emdash; working remotely used to mean getting your IT guy to set up a virtual private network (VPN) so you could get access to your apps and documents. With Office 365 all you need is an Internet connection and you can get right to work.
Better Organization &emdash; scheduling meetings, managing contacts and keeping on top of email are a big part of the life of a small business today. With Office 365 these all integrate together seamlessly, so if you update a contact on your phone, it automatically updates everywhere else. Finish working on a document on your laptop, and then pick up where you left off using your tablet or phone.
Predictable Monthly Cost &emdash small businesses usually don't like technology with large up-front costs, which makes Office 365 perfect.
This service includes:
Needs assessment and consultation to determine the best Microsoft Office 365 plan for each user/department in your organization.
Evaluation of your current email setup and formulation of the migration plan.
Pre-migration prep work, including performance of test migrations to work any bugs out of the plan.
Execution of the migration plan, including transfer of all email data (plus calendars, contacts, tasks, shared calendars, public folders, etc. if on Microsoft Exchange), cut-over of email to Office 365 platform, and reconfiguration of Outlook on all end-user computers.
Post-migration verification to ensure all data was transferred successfully, and debriefing with client to ensure the entire scope of the migration project was to their satisfaction.