IT Managed Services in Toronto and the GTA... Provided by Sentryon
If you're looking for much more out of your IT management company than the "standard" IT firms seem to be capable of, then Sentryon is just the company that can help you. Our brand of IT managed services in Toronto and the GTA includes far more than even the above-average managed service providers tend to provide.
You May Be Surprised at What Falls Under Our Banner of IT Managed Services in Toronto
If you're looking for much more out of your IT management company than the "standard" IT firms seem to be capable of, then Sentryon olutions is just the company that can help you. Our brand of IT managed services in Toronto and the GTA includes far more than even the above-average managed service providers tend to provide.
Our brand of managed services involves a core objective that reaches higher than most – offering our clients the widest coverage and sharpest eyes and hands handling their IT maintenance and monitoring.
And, we do it all with timely support and fixed billing, for the most economical choice available in the IT services arena. For us, managed IT services in Toronto and the GTA must be especially vigilant and responsive.
Therefore, we deliver faster realization of your IT goals and objectives, via:
Periodic, strategic business intelligence reviews, testing, and adjustment account for changes along the way.
Technology roadmap design and business alignment strategies, keeping all systems integrated and congruent.
Specific catering to at-risk market segments, e.g. construction, HVAC and trades, and manufacturing.
Comprehensive disaster recovery planning assures your survival and longevity.
Customized network security solutions keep your organization safe from disaster.
And, with competent IT management services steering your ship through any IT eventualities, you save time as well as money, so its arguable that not having a managed IT services provider is kind of like not having an accounting or sales department – in other words, it's essential. Especially in our province's capital, with so much riding on keeping our collective IT infrastructure healthy and disaster-free.
Fact: 75 percent of those companies polled in an ActualTech Media survey rated themselves as having "fair or poor" readiness in case of security breach.
And, those companies without adequate IT support services aren't just facing a computer here or there with a virus or spyware – they're looking at an average of $8,000 per hour in downtime for small businesses if their servers fail. For mid-sized organizations that goes up to $74,000 per hour.
Don't let your company become a victim of poor IT management – take action now and secure for yourself the kind of IT consulting services in Toronto Ontario you and your organization deserve!
What Delivering Better IT Management Services Demands
We believe it takes constant learning, testing, and upgrading of our own knowledge-base to be the best IT company we can be. It also takes rigorous integration and implementation of new tools, technologies, and high standards of quality and performance – both for us and our client's network infrastructures.
Fact: 96 percent of respondents in a recent CompTIA Survey said their managed services provider saves them money.
You have to always be testing, and pushing the boundaries of what works, because next week, next month, those standards will be tested anyway by new models of performance, security threats and exploits, or some other factor.
We want to know what you think it takes to provide the IT management services Toronto GTA companies like yours expect when you bring IT support on board. We like to think along the same lines as our valued customers, and collaborate with them, rather than dictate what should happen with their technology infrastructure.
We believe clear lines of communication are the order of the day, and we don't rest where other IT companies might, in watchdogging and monitoring your IT infrastructures with comprehensive 24/7 support. This includes a collective vision and core values that provide a foundation for excellence in our chosen field.
Sentryon Provides the IT Managed Services Toronto Area Businesses Require in Today's Challenging Technology Environment. Call us at 416-440-1400 or email us at info@sentryon-it.com to discover more about how our managed IT services can optimize your business IT systems!
Businesses owners and managers are struggling with an avalanche of new technologies, trying to decide which ones can best help their business. It's an overwhelming challenge. There's just not enough for the time to evaluate all the software, firewalls, antivirus, hardware, etc.
And even when you think you've found the right IT solutions, and considered every possible bottleneck and glitch, another adverse contingency arises. Smart business owners in the Toronto Area let an IT managed service provider like us handle this for them.
And, those who want to save money, and increase the reliability, efficiency, and security of their technology, rely on Sentryon IT Solutions.
Why?
Because we constantly employ a set of best practices, processes, and tools, combined with leading-edge technical knowledge and skills that consistently deliver results.
Therefore, you can count us 24/7 to keep your technology running securely and at peak performance, allowing you to leave your IT worries behind and focus on your day-to-day business tasks.
Going Beyond "Standard" IT Service Management
We go well beyond what a break/fix computer repair shop can do, to put it mildly. We do more than simply handle redundant technology issues. Our business technology solutions will add value to your business, by way of service and support that's often less expensive than hiring your own internal IT staff.
We know how to incorporate cost-effective solutions into your current IT infrastructure to ensure productivity, operational efficiencies and to improve your bottom line. Our team of experienced IT professionals has access to a wide variety of solutions to help you compete and succeed in today's ever-evolving technology landscape.
Our dedicated, certified team of technology experts will help you plan for and implement an IT infrastructure that works for you today and tomorrow, as your:
Business Advisor
Financial Advisor
Productivity Advisor
Security Advisor
Hardware Advisor
Software Advisor, and
Dedicated IT Partner
Contact Us Today
Sentryon delivers enterprise-class IT management services in Toronto, the GTA and surrounding areas, including Vaughan, Concord, Richmond Hill, Brampton, Mississauga, Caledon and Orangeville. Call (416) 440-1400 or email us at info@sentryon-it.com for more information on how to get started!
Important! We hate spam as much (or more!) than you and promise to NEVER rent, share, or abuse your e-mail address and contact information in any way.
Sentryon provides exceptional IT support
The service we have received from Sentryon since partnering with them in 2012 has been exceptional. Access to the live help desk has provided our staff with an invaluable resource to get help quickly by phone or email, and that means the small issues that impact productivity get dealt with quickly.
...Read More
Kathy Dukoff
Chief Operating Officer
Safe-Tech Training Inc.
They've always provided fast service and fantastic advice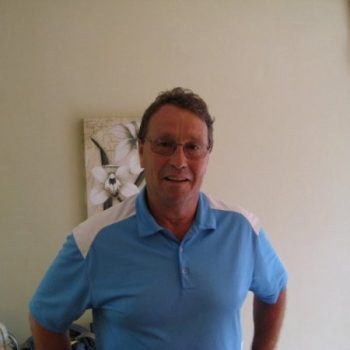 I first met Geoff over fifteen years ago, and he and his team have been handling my company's computers and network ever since. They've always provide fast service and fantastic advice, and I would highly recommend giving them a try!
Michael L. Smith
Principal/Broker
CompassPoint Realty Corp.